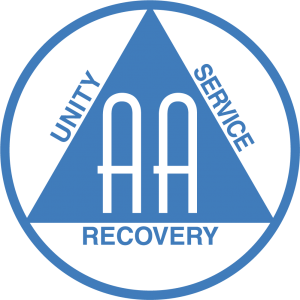 Alcoholics Anonymous Sunderland
Helpline

0191 5334434
Line open 8am - 10pm with voicemail out of hours
Following government guidelines due to the coronavirus some meetings are closed until further notice. Please see the meeting list below for further details, the helpline will still be open for any newcomers needing help.
About us
Alcoholics Anonymous is a fellowship of people who share their experience, strength and hope with each other that they may solve their common problem and help others to recover from alcoholism.
The only requirement for membership is a desire to stop drinking. There are no dues or fees for AA membership; we are self-supporting through our own contributions.
Contact us
Where are meetings?
When are meetings?
Meeting
Day
Time
Location
Note

Middle Herrington Big Book Adventure

open meeting

Mon

This meeting is not on the 3rd Monday of the month

19:30
Middle Herrington Methodist Church
Crow Lane
Middle Herrington
Sunderland
SR3 3TE
United Kingdom
This meeting is currently closed until further notice

Sunderland St Garbriel's As Bill Sees It

closed meeting

Mon
20:00
St Gabriel's Church
St Gabriel's Avenue
SR4 7TF

Sunderland Afternoon

closed meeting

Tues
12:30
St Gabriel's Church Hall
corner Kayll Road/Chester Road
SR4 7TF

Sunderland Life-Boat Multi-Mtg 12x12 Study

open meeting

Tues
19:30
St Nicholas Church Hall
Dunelm South
A690
SR2 7QY
This meeting is currently closed until further notice

Sunderland Life-Boat Multi-Mtg Big Book Study

open meeting

Wed
19:30
St Nicholas Church Hall
Dunelm South
A690
SR2 7QY
This meeting is currently closed until further notice

Sunderland Afternoon

closed meeting

Thurs
13:00
St Gabriel's Church Hall
corner Kayll Road/Chester Road
SR4 7TF

Beginners Discussion Meeting

open meeting

Fri
19:30
Middle Herrington Methodist Church
Crow Lane
Middle Herrington
Sunderland
SR3 3TE
United Kingdom
This meeting is currently closed until further notice

Jarrow: Foglifters

closed meeting

Fri
19:30
St Mary's RC Church
Glasgow Road
Brockley Whinns Estate
NE32 4AU
This meeting is currently closed until further notice

Sunderland Hospital

open on request

Fri
19:30
Social Services Bldg
Sunderland Royal Hospital
Kayll Road
(Child & Family Unit)
SR4 7TP

Sunderland Swan Lodge Living Sober

closed meeting

Sat
19:00
Swan Lodge Salvation Army
5-8 High St East
Hendon
SR1 2AU

Washington

closed meeting

Sat
19:30
St Bedes Church Hall
Heworth St
NE37 2NF
This meeting is currently closed until further notice

Sunderland Life-Boat Multi-Mtg Big Book Study

open meeting

Sun
19:30
Farringdon Youth & Community Centre
Allendale Rd, Farringdon
SR3 3EL
This meeting is currently closed until further notice

Sunderland Unity Group Discussion meeting

open meeting

Sun
19:30
Board Room
Monkwearmouth Hospital
Newcastle Road
SR5 1NB
Closed meeting - only for AA members
Open meeting - non-alcoholics can attend